Invest with Standard Ledger Ventures
Agtech
Biotech
Edtech
Fintech
Foodtech
Healthtech
Insurtech
Legaltech
Medtech
Proptech
Software & Technology
Sportstech
Automation
B2B
B2C
Data & Analytics
Enterprise Software
eSports
PaaS
SaaS
Sustainability
Web3
About Standard Ledger Ventures
Join us for inside info + access to some of Australia's best-managed startups.
At Standard Ledger, we work with hundreds of Aussie startups as their finance team behind the scenes. We're their bookkeepers, payroll managers, financial modellers and hands-on CFOs.
In other words, we have inside info and access to some of Australia's best-managed startups (in our opinion). Our founders have started investing in some of them so we set up Standard Ledger Ventures to share these opportunities and help investible startups get the funding they need.
OUR APPROACH
We work with founders every day, assessing their financial positions and helping position them for success. We've helped founders expand overseas, raise capital and secure successful exits. When it comes to understanding a startup's growth potential, we're about as close to the (financial) action as it gets. That means we'll only bring you deals we'd happily invest in - and we're finance people. We aim to invite members to about four deals per year.
THINGS YOU WON'T GET FROM US
Our investment thesis is simple. We invest in the best opportunities within our client base. We view them through our accountant and CFO lens, talk to the founding team (our clients) and do our due diligence behind the scenes before we invite Standard Ledger Venture members to take part in a deal. We won't bring you any deals from outside our client base. 
WHY US, NOW?
We've been working with Aussie startups for 7 years and have built a deep client base. Our pipeline of early stage startups is growing and, with our established business and strong network, we're in a great position to scout strong investment opportunities.
Team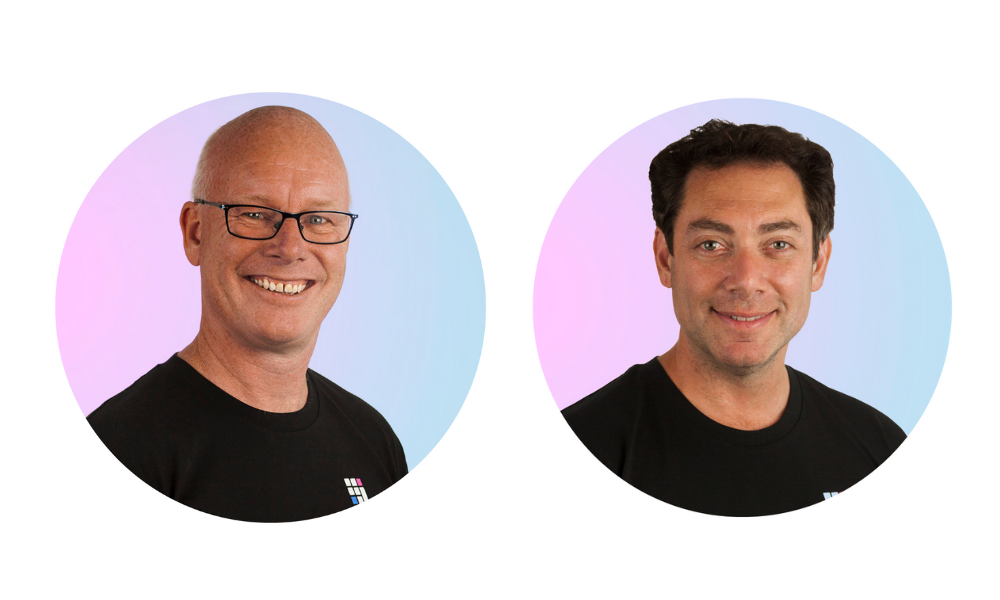 Standard Ledger Co-founder CEO, Remco Marcelis
Remco founded Standard Ledger 7 years ago to provide accounting-as-a-service to startups. He has worked with startups as a CFO/virtual CFO for 15 years, following 4 years in venture capital and 10 years in multinational consulting/services firms. 
Remco is a chartered professional accountant with an advanced MBA degree from the University of Adelaide, and is a graduate of the Australian Institute of Company Directors.
Standard Ledger Co-founder Managing Director, Michael Budnow
Before co-founding Standard Ledger, Michael worked in leading accounting and investment firms for more than 15 years, including PwC and Goldman Sachs. He works as a CFO/virtual CFO for our clients, leads our tax team and specialises in helping startups expand through clever structuring and financial management. 
Mike is a chartered tax adviser, registered tax agent and member of the Tax Institute. He's also a member of the Institute of Chartered Accountants and holds two Master's degrees and a law degree.
Requirements
There is no commitment to invest and no fees to join our syndicate.
We're looking for investors that are just as passionate about Aussie startups as we are. Our syndicate is best-suited to investors looking to get in at the early stage and support the next generation of tech startups.
As with all Aussie Angels investment syndicates, you need to be considered a 'wholesale investor' to join SL Ventures. Usually, that means you're either:
A 'sophisticated investor' as certified by a qualified accountant (if you need this service, we can provide it). To meet the 'sophisticated investor' test, you need to have assets worth $2.5 million or annual salary of $250,000 over the last two years
OR 
A 'professional investor' - meaning you manage an investment fund of $10 million or more 
If you're not sure whether you meet the 'sophisticated investor' test but you've got finance industry and/or solid startup experience, feel free to reach out to our founder, Remco, for a chat.